P
ernah tak alami perkara cam ni :
Lokasi : Disebuah restoran MatSalleh @ one of the high-end lepakking spot...
ML duduk kat meja, dengan hajat nk makan malam. Sambil membelek menu yg diberi. Then I noticed "sweetsour soup" on the menu. Since ML tak penah rasa sup yg mcm tu, dan rasa macam nk makan something diffy (kononnn..) So ML ordered some.
Apa salahnya cuba menu yg baru..
"We don't have it today," kata si waitress..
"Oh, you have it only on certain days?" ML asked.
"No, we never have it."
ML pun confused di situ... "Then why is it on the menu?"
"Oh," she said with a shrug, "some people like it."
"Say What ??? Daaaaaaaaa.... " ML jerit dlm hati - sebab selera dah buak2. Ramai gak customer lain ada kat situ. ML cool.... but looked at her face dengan muka confused, ML told her, " but i dont think I like it."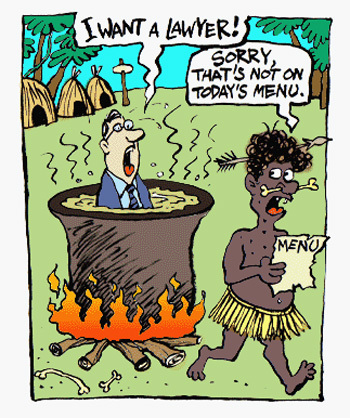 Photo: Credit to google
Shall i say more??.....